Lake Weed Control - Silver Mist Eco Harvester
Complete your harvesting package with our customized trailer!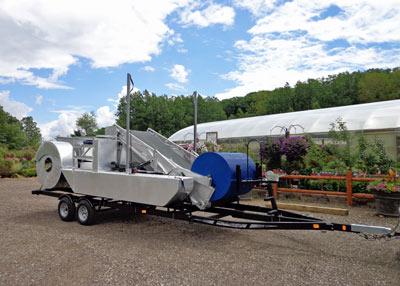 Specially designed to transport the Eco-Harvester, our customized trailers make loading and unloading a breeze. Made of the finest quality materials, this trailer offers the easiest, safest and most reliable option for transporting your Harvester.
Trailer Specifications
Trailer Capacity
6000 lbs.
Surge Brake
Disc Brakes/10" (on both axels)